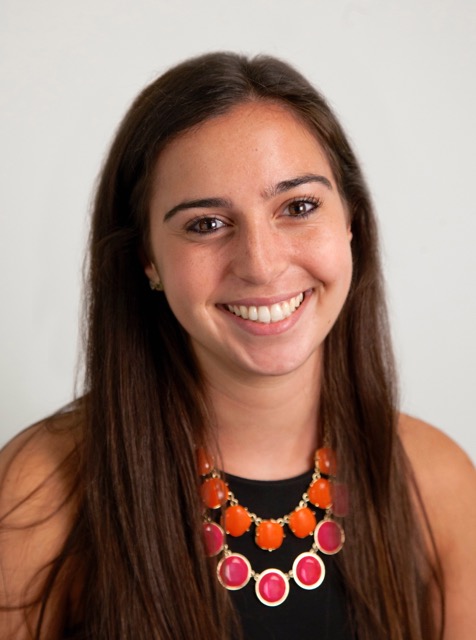 I first encountered Sharsheret at a conference in Washington DC last fall. I immediately became intrigued by Sharsheret's variety of programming, individualized support, and dedication to helping young women and their families facing breast and ovarian cancer. I also had a specific interest in breast cancer advocacy, as my mom was diagnosed in 2014. Sharsheret served as my "link", uniting my two passions, Jewish communal work and breast cancer advocacy. I knew I had to get involved. After applying and being accepted as the Sema Heller – Netivot Shalom Summer Intern, I knew it was bashert (meant to be).
My first day at Sharsheret was filled with warm welcomes, many meetings, and receiving my individual assignments for the summer. I remember thinking, "How could I ever finish all of this work?" After meeting the energetic Sharsheret staff, I was ready to delve into my projects. I was fortunate enough to have worked in each of the departments – Development, Education and Outreach, and Clinical. This gave me the opportunity to experience all that Sharsheret offers, and to learn how the individual teams work together to better serve our larger community.
One of my favorite projects this summer was working on our Sharsheret Pink Shabbat® program. This program helps educate communities about the increased risk of hereditary breast cancer among the Jewish population, through a wide array of programming. I gathered contact information for hundreds of synagogues throughout the country and connected with them about this meaningful opportunity. This project showed me the importance of Sharsheret's national platform and how much of an impact we are making throughout the country.
As my summer internship comes to an end, I look back on an incredible eight weeks filled with meaningful work, dedicated staff, and committed volunteers. Sharsheret has provided me skills that I will take with me as I enter my second year of social work school. I am excited to see what the future holds for Sharsheret, and I can't wait to watch their programs and support continue to grow.