My Physical and Emotional Ties to Breast Cancer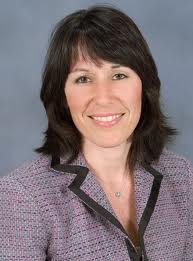 During my journey with breast cancer, I found myself intensely focused on marching forward, remaining vigilant with the plan of care, eager to get to the other side. Honestly, I pushed aside the emotional process in favor of conquering the physical challenges. I continued pouring over other women's cases, I felt like mine was not worthy of discussing. I thought to myself — It is only DCIS that they couldn't totally remove (after 2 lumpectomies) that requires me to have a mastectomy and reconstruction. Ultimately, I felt like I should channel my strength to help those women who were facing more critical challenges than mine. And so I did – I met with newly diagnosed friends of friends and listened and consoled them. I always tried to connect them with Sharsheret, explaining how comforting it was to have them in my pocket during my journey.
And although I was constantly compelled to help others in need, my own village of supporters remained persistent and eager to help me plow through my personal situation. Specifically, friends, family and professionals like those at Sharsheret made me feel like my case was equally important to others' and I should allow myself the space to process my emotions and feelings, whatever they might be. While I pondered what they said, I was still reticent to allow the emotional piece of contending with breast cancer to weigh in.
Once my physical treatment was over, it was then that I realized my feelings were real and I should be more honest with myself about the need to process. I was finally ready to permit myself to feel sad and emotional. No longer was I trying to play the hero. I actually needed to allow myself to be human and acknowledge that I had both a life altering and life-affirming episode that would change me forever. While I continue to process this chapter in my life, I am optimistic and hopeful that I will continue to feel whole again both physically and emotionally. When I wobble over left over challenging feelings, I feel confident that I will reach out to those who are there to support me, including Sharsheret.