My Summer Internship at Sharsheret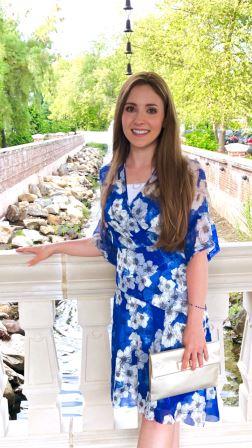 This summer I had the privilege to work as an intern at Sharsheret. Prior to my internship, I was familiar with Sharsheret's mission, support programs, and resources. I had attended the annual gala benefit, participated in Pink Day and Sharsheret Cake Wars. I was eager to spend my summer in a meaningful way: supporting women, giving back to the Jewish community, and learning more about Sharsheret. By devoting my summer to Sharsheret, my hope was to help Sharsheret continue to make strides within the breast and ovarian cancer community.
During my internship, I had the opportunity to work with, and learn from, the clinical, outreach, and development teams. Together with a clinical team member, I helped spearhead Sharsheret's Peer Support Network Expansion Project. I was given the privilege to be a partner in this process, laying the groundwork for which other clinicians can build upon, while also being an active participant in growing this new database. With this new project, Sharsheret's Peer Support Network will be able to help hundreds of women throughout the various stages of their cancer journey. I also worked on the Embrace Facebook Group Expansion Project, a specialized support network forum for the Sharsheret callers that are a part of the Stage IV Embrace Group.
In addition to my work with the clinical team, I also worked on education and outreach. In conjunction with the Sharsheret On Campus program, I reviewed and updated Sharsheret's campus resources and revamped the Campus Toolkit. I also conducted extensive research on upcoming race opportunities for Team Sharsheret as well. With the goal in mind to expand Sharsheret's reach, I assisted the development team in identifying well-known individuals with whom to potentially partner. I also had the unique opportunity to attend an event in Deal, New Jersey. This event enabled me to network on behalf of Sharsheret and assist in sharing Sharsheret's resources with the Syrian community.
Prior to my internship, I was excited to give my time to Sharsheret to help Sharsheret continue to give to others. However, I did not anticipate how much I would end up gaining from Sharsheret in return. This internship has given me the opportunity to work among, and learn from, the most proficient social workers in their fields. It has inspired the next generation of social workers, like me, to find passion and excitement in our future professional endeavors. I am humbled to have had the privilege of being a part of the Sharsheret family, and I am grateful for the growth that this internship has brought to me and to Sharsheret.