Why I Run For Team Sharsheret: To Ensure That No One Has To Face Cancer Alone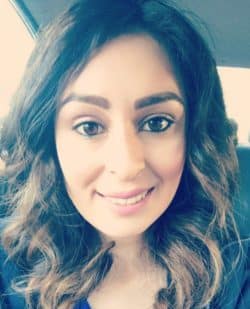 The summer after graduation, I stumbled upon a job listing for a Program Associate at a non-profit organization named Bay Area Cancer Connections (or BCC for short). I was immediately drawn to the position after reading about everything that BCC does for women who are facing breast and ovarian cancer. Much like Sharsheret, they are there to offer support and hope for people who have been diagnosed with cancer.
Fast forward a year and a half later and I still believe submitting my application for this position has been the best decision I could have made after graduation. Everyday I come into work, I am able to witness the need that there is for organizations like BCC and Sharsheret; organizations that genuinely care about being there for people during such a challenging time in their lives.
It was at BCC where I came upon the opportunity to run for Team Sharsheret. It was an opportunity where I could contribute to Sharsheret's mission and at the same time, check off running a half-marathon from my bucket list. The cherry on top of it all was that my great friend, Carolyn, was also on Team Sharsheret and we would run this half-marathon together. Unfortunately, she recently tore her ACL and is no longer able to run. Nevertheless, I am very grateful and so excited for the opportunity to be on Team Sharsheret and support the great work that they do everyday. I am running this race in honor of my sidelined friend and to ensure that no one ever has to face cancer alone.
To support my efforts please visit my fundraising page: https://www.crowdrise.com/sharsheret-nyc-half-2017/fundraiser/soniasifuentes