Sharsheret: More Than Just A Name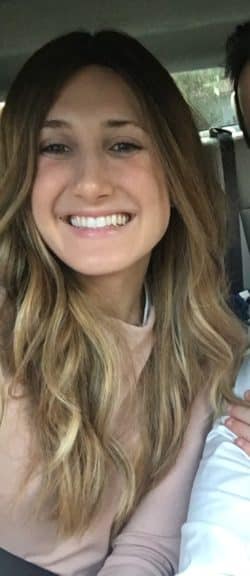 This summer I had the privilege to work as the Florida Intern for Sharsheret. I cannot believe this incredible experience is coming to a close. When I first heard about Sharsheret at the Stern College cake wars, I had no idea the extent of what Sharsheret does or how breast cancer specifically affected Jewish women. Upon starting my internship for Sharsheret, I realized just how much Sharsheret does and how much passion, commitment and dedication goes into executing Sharsheret's mission so beautifully.
Throughout my internship I was involved in numerous outreach projects. Part of the goals set out for me this summer was to expand Sharsheret awareness throughout Florida. During my internship I sent emails and made phone calls to synagogues and hospitals all over Florida to arrange and plan women's health days, breast cancer events, or Sharsheret Pink Shabbats. I was also involved in reaching out to AEPHI's and Chabads on campus nationally to help arrange Sharsheret events for students. Additionally, I helped prepare resources to send to different hospitals to be available for free to patients at different breast institutes in Florida. I witnessed firsthand the excitement of the nurse navigators and hospital administrators about receiving tons of free resources to have available for their patients and their amazement when I told them about Sharsheret and what Sharsheret does.
Before this internship, Sharsheret was just a name to me. It was a name I had heard of because of my school, because of friends' whose parents work or volunteer for Sharsheret, or from flyers I have seen in my shul. However, Sharsheret is so much more than just a name to me now. Throughout this summer, for the first time, I have seen what it means for people to genuinely love their job and what they do. I have witnessed all of the Sharsheret staff talk so excitedly over new projects and the excitement over any expansion in the outreach projects no matter how small it seems to me. I have learned what it means to have such intense passion for helping others and it is something I will take with me for the rest of my life. I am so thankful for this incredible and life changing opportunity I was given and I can't wait to take this with me and only continue my involvement with Sharsheret.