Sharsheret Receives Highest Rating From Charity Navigator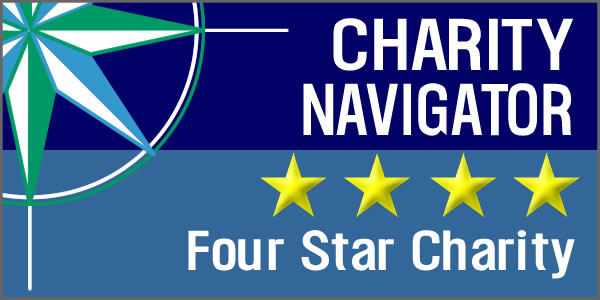 We are proud to announce that Sharsheret has received a 4-star rating from Charity Navigator for sound fiscal management and commitment to accountability and transparency. America's premier charity evaluator, Charity Navigator works to advance a more efficient and responsive philanthropic marketplace by evaluating 6,000 of America's largest charities.
"Receiving four out of a possible four stars indicates that your organization adheres to good governance and other best practices . . . and consistently executes its mission in a fiscally responsible way," wrote Ken Berger, President and CEO, Charity Navigator. "Approximately a quarter of the charities we evaluate have received our highest rating, indicating that Sharsheret outperforms most other charities in America. This 'exceptional' designation from Charity Navigator differentiates Sharsheret from its peers and demonstrates to the public it is worthy of their trust."
Thanks to all of you, our supporters, whose dedication has played a vital role in Sharsheret's growth. Our Board of Directors and staff will continue to work diligently to ensure Sharsheret exceeds expectations and merits your continued trust and commitment.

Click here to renew your support today.