10th Anniversary South Florida Soiree
Saturday, November 18, 2023
8:00 PM
Design Center of the Americas • Dania Beach, FL
Sharsheret's national outreach model was established over 22 years ago and this year we celebrate a DECADE of changemakers in South Florida who helped pave the way for regional expansion and growth. 
Join us to celebrate this 10 year milestone with an evening of storytelling, entertainment and inspiration as we reflect on the past and look forward to the future.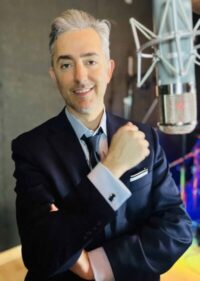 Featuring a special performance by Avi Ciment 
Avi Ciment has been singing the hits of Frank Sinatra, Tony Bennett, and Dean Martin since his debut performance at The HBO Sopranos Premiere.  Avi has headlined his one-man show at venues such as PGA Resort, Turnberry Ocean Resort, The Eden Roc Hotel, and The Fontainebleau…to name a few. Sinatra, Darin, and Elvis – All wrapped up in one!"
-Megan Curtis, New York Talent
2023 Community Champions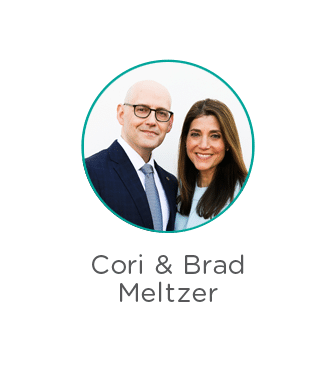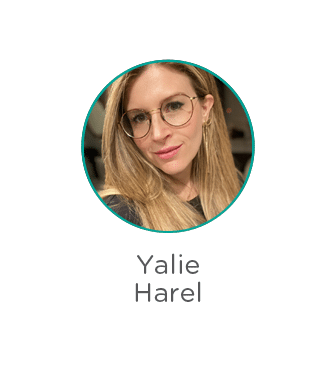 BIOS
Brad and Cori Meltzer
Brad Meltzer is the Emmy-nominated, #1 New York Times bestselling author of The Lightning Rod and twelve other bestselling thrillers. He also writes non-fiction books like The Nazi Conspiracy and the Ordinary People Change the World kids book series, which inspired the TV show on PBS KIDS, Xavier Riddle and the Secret Museum.  In addition to his fiction, Brad is one of the only authors to ever have books on the bestseller list for Non-Fiction, Advice, Children's Books, and even comic books, for which he won the prestigious Eisner Award. Brad is also the host of Brad Meltzer's Decoded on the History Channel, and is responsible for helping find the missing 9/11 flag with his show, Brad Meltzer's Lost History.  The Hollywood Reporter put him on their list of the 25 Most Powerful Authors.
Cori Flam Meltzer, Esq. is the Principal Mediator of CFM Mediation, a full-service mediation firm serving clients throughout Florida.  Cori mediates all types of civil disputes and lectures on mediation and negotiation strategies as well as the interplay among gender, negotiation, and leadership.  She is also actively involved with voter protection issues throughout Florida.  Cori is a member of Leadership Florida Class XXXII and the Presidential Leadership Scholars Program.  Cori is a graduate of Harvard University and Columbia Law School, where she was a Senior Editor of the Columbia Law Review.
Yalie Harel
Yalie Harel, a vital member of the Miami Beach Jewish community, has been an ardent volunteer in various chesed organizations throughout South Florida. She and her husband Aryeh embarked on their journey in Miami Beach several years ago, swiftly becoming integral figures in the community and advocating for numerous important causes. In the midst of the Covid-19 pandemic, Yalie, only 37 years old and a mother of three young children, faced the daunting challenge of battling invasive breast cancer. Despite enduring tests, biopsies, and appointments alone due to Covid restrictions, Yalie courageously navigated her diagnosis and treatment, relentlessly seeking resources and support.
Sharsheret, an exceptional organization, entered Yalie's life and became a guiding light during her ordeal. As a sharsheret caller, Yalie personally experienced the incredible impact of Sharsheret's work. Sharsheret has been there for Yalie throughout her battle and treatment. Utilizing Instagram, she candidly shared her journey, becoming an inspiration to countless women while offering solace and assistance to those confronting breast cancer. Yalie passionately advocated for others, emphasizing the importance of prioritizing health and well-being.
Upon completing her rigorous treatment, Yalie decided to confront her fear of public speaking. With unwavering determination, she delivered compelling speeches at significant events, notably addressing high school students during Sharsheret's Annual Pink Day and captivating the audience at the JCC Sharsheret Mahjong event in March. Yalie's story resonates as a testament to inspiration, a genuine champion for Sharsheret, and an embodiment of resilience and strength.
SOIREE CHAIRS
Jamie & Ira Gurvitch
Tracey & Ron Hecht
Mali & Steven Schwartz
Lisi & Dr. Daniel Wolfson
FLORIDA ADVISORY COMMITTEE
Stacey Mullins, Board of Directors
Leslie Benzion
Talia Donenberg
Jamie Gurvitch
Tracey Hecht
Arlene Lasko
Madison Mutzman
Ilanit Samuels
Mali Schwartz
Rotem Adar Schwartz
Lisi Wolfson
HOST COMMITTEE (IN FORMATION)
Miriam and Dr. Howard Abrahams
Rabbi Aharon and Becky Assaraf
Adina and David Barouche
Aliza Septimus and Alan Berger
Marjorie Diener Blenden
Sarah and Joe Blumenthal
Shuli and Avi Bossewitch
Adina and Avi Ciment
Aliza Feinstein
Stacey Mullins & Kevin Garbowit
Mr. and Mrs. Shmuli Gottlieb
Freda Greenbaum
Mr. and Mrs. Aaron Greenwald
Jamie and Ira Gurvitch
Tracey and Ron Hecht
Robin and Dr. Baruch Jacobs
Ariella Lahav
Orah and Avi Lasko
Arlene and Sam Lasko
Stacey and Philippe Lieberman
Madison Mutzman
Jenny and Charles Ohana
Rachel and Dr. Jay Reinberg
Tzippi and Adam Rosen
Fancy and Jimmy Saka
Kayla and Bryan Saka
Ilanit and Dr. Stuart Samuels
Mali and Steven Schwartz
Rotem and Jason Schwartz
Briana and Grant Schwarz
Karen and Jonathan Sepsenwol
Miquelle and Jacob Serure
Ariella and Gabriel Shore
Robin and Warren Struhl
Jenny and Jason Weinrub
Naomi and Benjamin White
Lisi and Dr. Daniel Wolfson
EVENT SPONSORS (IN FORMATION)
PRESENTING SPONSOR:



EVENT BENEFACTORS:
EVENT CHAMPION:
AMBASSADOR SPONSOR:
SUPPORTER SPONSOR:
To learn more about becoming a sponsor, contact Michelle Mavorah at [email protected]  or click here.