Someone Who Was In My Shoes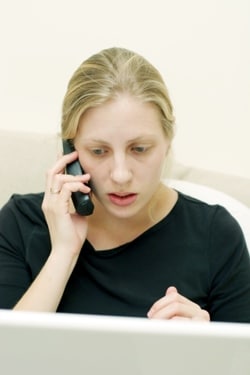 When Sharsheret asked me to speak, I jumped at the opportunity. I was happy to be able to give back to such a wonderful organization. Generally I am a really private person, but I felt if someone who unfortunately is going through cancer could gain from my experience, then somehow my pain wasn't for naught.
On November 24th 2014, my doctor told me the words that everyone dreads and nobody wants to hear. It was an ordinary Monday and I went for a routine mammogram, but it turned into a day that I will never forget. I was petrified. All I remember saying was that I do not want to lose my hair. I had thick, gorgeous, long, auburn hair. The next few days were a blur. I do not think I was able to stop crying. When the doctors finally confirmed that indeed I did have breast cancer, I just sat there. My husband and siblings cried as well. I do not think a person can ever be prepared to hear the words that they have cancer. I was so young. When did I become so grown up to make such big decisions like a proper treatment plan and which doctors to use? How does a person know that they are making the right decisions? Unfortunately for me, the cancer was too advanced and chemo was a must. I worried about my kids, being that they are so little and need their mom. I also knew that the year would be hard on everyone as I would be unable to be there for them the way that I used to.
The treatment plan was rough. There are not enough words to explain what chemo can do to a person, nor can one understand it unless they have been through it. I think the hardest part for me was not being able to take care of myself, my kids, and my house; not being able to remember things; and not being able to focus on simple tasks. In addition to all of this was the realization of how little control I actually had over my situation. I used to pride myself on doing everything on my own. As most of us know, being sick with cancer unfortunately takes away our strength. But when I was sick, I needed to ask people for help and that was really hard on me.
I made the decision not to tell people that I was sick. I did not want anyone's pity or to be labelled and looked at differently. I told my siblings, a few close friends, and my work. I did not even tell my children, as I felt they were too young. There were many nights I cried myself to sleep, and I cried that I wanted to give up. The emotional and physical pain was too hard to deal with.
I heard about Sharsheret from a family friend, but didn't reach out to them until about half way into my treatment plan. But I was really glad I did and, looking back, I wondered why I didn't reach out sooner. When I finally contacted Sharsheret, they sent me a package with a bunch of useful information and I asked to be signed up for peer support.
At that time, I was preparing for my second surgery. I called Sharsheret and asked to speak to someone who had a similar surgery, and was connected to Sarah. When I reached out to Sarah, I was immediately comforted and I felt at ease. It was really good to speak to someone who was in my shoes, who understood my fears. We each shared our stories and spoke for a while. I asked detailed questions about what to expect and she gave me her honest opinion but, also, she also gave me strength which helped me through my surgery. Sarah called me after my surgery to check up on me. I was so touched, she remembered, reached out and checked up on me.
Sarah and I kept up and I reached out to her for questions many times after that second surgery. She gave me hope when I needed hope and a shoulder to cry on, when I just felt like crying. For me, I put up a front to the outside world, no one really knew I was sick and I somehow had it in my head that I needed to put up a front for my family as well. My outlet with Sarah allowed me to express my feelings to someone I knew who was in the same shoes, who wouldn't judge me and tell me that everything would be ok. When I spoke to her it was a like a heavy weight was lifted off my chest, we shared some of the same fears and some of the same experiences. Obviously, each one of our experiences is unique and different, but in general I think that we each can share each other's pain and fears.
A few months later, after I decided to become a peer supporter, I was asked by Sharsheret to be someone's support, and of course I said yes. To me it was a very healing experience to be able to help someone through their cancer hardships and pain. We spoke for a while and I listened. I was now on the other side and was able to realize what this young mom needed. Just someone to listen, and feel her pain. I thanked her for sharing her story with me and expressed to her what a healing process it was for me to be able to give back. I reached out a few times to check up on her and she reached back and gave me updates.
It has been over 2 years since I was diagnosed, and I am, thank God, finished my treatment. They say God brings the healing before the illness and I can see how true this statement really is. My help and strength came from the most unexpected people. Sharsheret and my peer supporters are on the top of the list. I drew strength from other women who had breast cancer or are currently being treated for breast cancer. They became my heroes and hope. Sharsheret's Peer Support Network is a great support system for connecting with other women who have been in your shoes. I realized that we cannot take our loved ones for granted and we should never judge people until we really get to know them. People I did not even know shared their stories and gave me courage and strength to fight. I became stronger, and, oddly enough, more comfortable in my own skin.
I pray that g-d will continue to give me strength and good health, and the opportunity to give back to others who are bravely fighting. Sharsheret, thank you for ensuring that no woman going through breast or ovarian cancer goes through it alone.