Something That Felt Like Hope
Excerpted from her remarks at Temple Beth Torah's Sharsheret Pink Shabbat on May 3, 2015.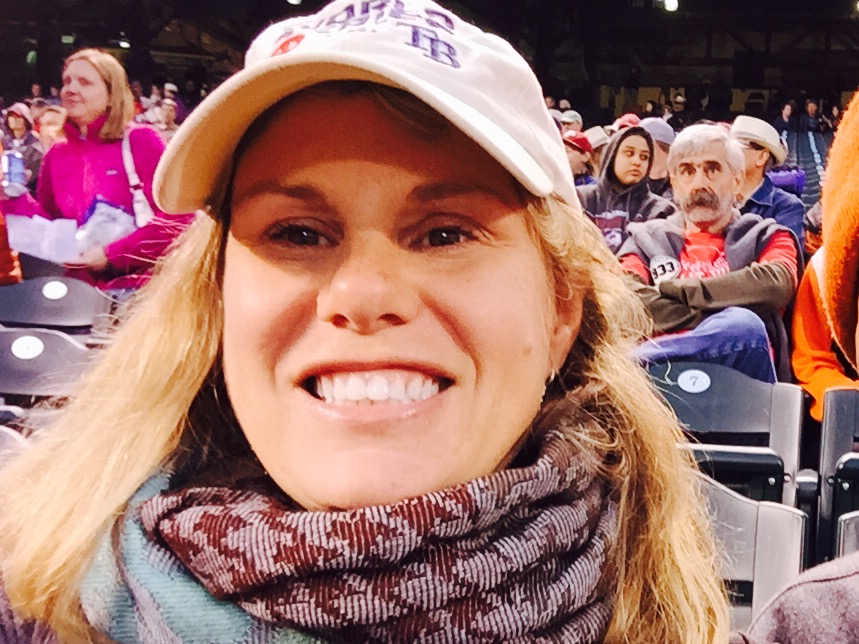 I was 8 months pregnant with my second son at my cousin Susan's funeral.
Six years later, I sat in a paper robe, on a hospital table. Legs swinging and a chill running down my back, listening to something that was completely unexpected, yet expected.
"You have breast cancer. And it's very serious."
It was 2011 and we were new to Miami after my family moved down from Philadelphia, just a few months before this bomb was dropped.
"Who is going to make me comfort food?" In Philly, I had signed up on community food delivery calendars I made meatloaf and veggie lasagna. I showed up. Who would show up for me?
I was lonely and I was scared. My only close example of breast cancer was my favorite cousin, diagnosed at exactly my age and gone in what felt like an instant.
I tried a support group. The women were older, earlier staged. I left these groups feeling lonelier and angry. I had a wonderful husband, friends, and parents. Still, no one knew what to say.
A friend, who was diagnosed a few months earlier, recommended I call Sharsheret. I needed to speak to someone with my diagnosis, who had young children, and spoke my language of mourning. I was mourning the same way someone going through a divorce mourns a marriage or someone who once had all their limbs misses a leg. I was mourning the carefree normal worries of a young mom. I traded these worries for fear. Fear that our lives would never go back to normal. Fear I would not make it to my son's Bar Mitzvahs.
I spoke with Linda from Arizona. She, too, was diagnosed in her 30's. She had small kids and also had aggressive stage 3 breast cancer. She was 10 years out of active treatment, and had been peer counseling for Sharsheret. We talked about many topics from Shabbat to chemo. She commended me on my good luck choosing an Orthodox community to live in. My family is not Orthodox, but I had the ability to blend in with my new wig. We talked about fertility, ovaries, kids, exercise, and husbands.
The whole time we talked, a small voice in the back of my head said over and over, "She's still here. Ten years and she is still here."
So there I was, less alone and with something new lurking. Something that felt like hope.
In the months and years since I finished treatment, I get a call from Sharsheret from time to time to talk with a woman who is newly diagnosed. We discuss family, chemo, fertility, Judaism, surgery, husbands, and radiation. We speak the language of mourning.
At some point in the conversation, I text a picture of myself from my "chemo days". In this picture I am bald, my eyebrows and eyelashes are gone. My face is puffy with steroids. My kids are sitting with me, smaller, sadder.
Then I take an "in the moment" smiling selfie. I am possibly in the supermarket, walking across a bridge, or pumping gas. My hair is long, my eyelashes back, my face looks like me again.
And I hear it. It's very subtle, but I hear it. It's hope in her voice.
And maybe that little voice in her head saying, "She's still here. Three years and she is still here."