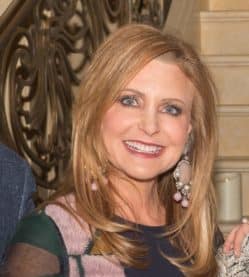 Over the past few years I have been studying the soul traits in Judaism of humility, gratitude, patience, alacrity, anger, trust, honor, faith and forgiveness. They have helped me become more aware and compassionate in my life, and have allowed me to better deal with my cancer diagnosis. I am highlighting the soul trait alacrity (zerizut), which means moving with physical quickness and enthusiasm, to act or move expeditiously with discernment.
Zerizut asks the question "If not now, when?" This is not meant only to be theoretical but also practical as the quality of being quick and energetic to do something. Inspired by this trait, I have my routine mammogram scheduled every year!
I am a 56-year-old, very healthy and fit Jewish woman. I have no history of breast cancer on either side of my family. I am a nutrition nut, rarely drink alcohol, and exercise six days a week. I was shocked upon receiving my breast cancer diagnosis and unexpectedly testing BRCA+ which increases my chances of developing certain cancers, primarily breast and ovarian. An alarming 1 in 40 Ashkenazi Jews carry the BRCA gene mutation.
As our New Year approaches, we must ask ourselves what is our purpose, why do we deserve more time, what will we do with our time? I am having that conversation now with G-d, with zerizut, no time to wait for September 21st. I hope my story will urge someone to move with alacrity in getting BRCA tested (irrespective of family history) and in scheduling a mammogram every year. I know that I will give my time to Sharsheret in 5778. What will you do with your time?
I share with all of you the healing prayer Moses made for his sister Miriam when she was ill, El Na R'fa Na La, Please G-d Please heal her. Healing and sweet New Year wishes to all!
Elaine Pearlman
THE VIEWS EXPRESSED ON THE BLOG ARE THOSE OF THE INDIVIDUAL USERS AND NOT NECESSARILY THE VIEWS OF SHARSHERET. ALTHOUGH SHARSHERET WILL BE MODERATING ALL MESSAGES POSTED TO THE BLOG, WE DO NOT CONFIRM OR WARRANT THE USEFULNESS, ACCURACY, OR COMPLETENESS OF ANY MESSAGES AND ARE NOT RESPONSIBLE FOR ANY DAMAGE OR LOSS RELATED TO THE ACCURACY OR COMPLETENESS OF THE INFORMATION. SHARSHERET DOES NOT MAKE ANY EXPRESSED OR IMPLIED WARRANTIES WITH REGARD TO INFORMATION OF MERCHANTABILITY, FITNESS FOR A PARTICULAR PURPOSE, OR WARRANTIES OF TITLE OR NON-INFRINGEMENT. IN NO EVENT SHALL THE PROVIDERS BE LIABLE TO YOU OR A THIRD PARTY FOR ANY ACTION, OR FAILURE TO ACT BASED ON RELIANCE ON THE CONTENT POSTED ON THE BLOG. ALL INFORMATION IS PROVIDED WITHOUT ANY WARRANTY OF ANY KIND.