Stopping a "Silent Killer"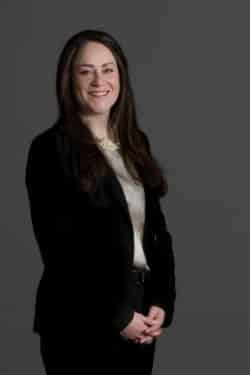 In 2018, more than 22,000 women will be diagnosed with ovarian cancer, which ranks fifth in cancer deaths among women. Early detection and prevention are key when it comes to improved outcomes and greater survival rates. Unfortunately, there is no effective screening tool for ovarian cancer. This is why genetic testing is so important, especially if you have a high risk family or personal history. The national guidelines recommend removing the fallopian tubes and ovaries before cancer has a chance to develop for women who have mutations in one of the BRCA or high risk genes. Women who are having benign gynecologic surgery and are no longer interested in future fertility should have their fallopian tubes removed to help prevent ovarian cancers. We now know the majority of ovarian cancers actually start in the fallopian tubes. It is important to be aware of your family history of cancer and to speak with your doctor about genetic testing to determine the best care plan for you. It is also important to be aware of the signs and symptoms of ovarian cancer, which include bloating, abdominal and/or pelvic pain, feeling full too quickly, and/or difficulty with urination. If symptoms develop on a repetitive basis, I recommend seeking an immediate evaluation by a physician, including imaging with a CT scan and blood work. The next best step is finding someone who specializes in gynecologic cancers. Studies have shown outcomes are better for women if they are treated by a gynecologic oncologist. Preferably, women should undergo surgery first to remove any visible areas of cancer. This is typically followed by chemotherapy. The latest research highlights the benefits of several excellent options for a chemotherapy regimen, which requires a thorough consultation before treatment can begin. There are many exciting new treatment options for women to help prevent recurrence and increase survival as well as improve quality of life.
DISCLAIMER
THE VIEWS EXPRESSED ON THE BLOG ARE THOSE OF THE INDIVIDUAL USERS AND NOT NECESSARILY THE VIEWS OF SHARSHERET. ALTHOUGH SHARSHERET WILL BE MODERATING ALL MESSAGES POSTED TO THE BLOG, WE DO NOT CONFIRM OR WARRANT THE USEFULNESS, ACCURACY, OR COMPLETENESS OF ANY MESSAGES AND ARE NOT RESPONSIBLE FOR ANY DAMAGE OR LOSS RELATED TO THE ACCURACY OR COMPLETENESS OF THE INFORMATION. SHARSHERET DOES NOT MAKE ANY EXPRESSED OR IMPLIED WARRANTIES WITH REGARD TO INFORMATION OF MERCHANTABILITY, FITNESS FOR A PARTICULAR PURPOSE, OR WARRANTIES OF TITLE OR NON-INFRINGEMENT. IN NO EVENT SHALL THE PROVIDERS BE LIABLE TO YOU OR A THIRD PARTY FOR ANY ACTION, OR FAILURE TO ACT BASED ON RELIANCE ON THE CONTENT POSTED ON THE BLOG. ALL INFORMATION IS PROVIDED WITHOUT ANY WARRANTY OF ANY KIND.