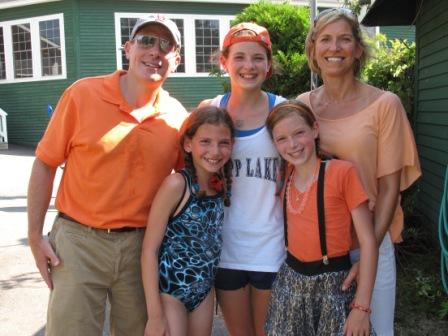 It's turkey time again! I don't eat the bird anymore. Perhaps it's because after my bout with breast cancer, I lost my appetite for the flying creature. For me, the holiday turkey became analogous to my breast cancer experience. I felt like I was THE Thanksgiving Turkey of 2009 – cut, seasoned, stuffed, and carved.
My breast cancer ordeal began in April of 2009. Shortly after my diagnosis, I underwent a prophylactic mastectomy at Memorial Sloan Kettering followed by a powerful chemotherapy combination. On my first day of chemo, as I sat anxiously in the waiting room, I struck up a conversation with the woman sitting next to me who turned out to be Sharsheret's Founder Rochelle Shoretz. After speaking with her briefly, I no longer thought of my situation and myself, but of her strength and resolute courage to face down breast cancer.
My reconstruction and oophorectomy surgeries were simultaneously done days before Thanksgiving, which truly marked the end of my cancer treatment and recovery. I was finished with my surgeries and therapies and hopefully cancer-free. My 43-year-old body and mind had taken a beating over the course of 7 months, but my spirit was never broken. I was truly thankful to be with everyone who loved me.
And so, Thanksgiving took on a new meaning for me. It became a time to reflect on the things I was grateful for – like surviving breast cancer. It was a time to give thanks, not just for the obvious, but for the thousands of fortunate moments, the multitude of blessings, the doctors and nurses at MSK, and the incredible love and support of family, friends, and community during my personal journey. Ironically, two years to the date, I am the Thanksgiving turkey once again! My new incisions and stitches from nipple reconstruction are a reminder of the past and all that I am grateful for – two years clean and cancer-free!
I recently met Rochelle again at an event. I was so happy to see her and know that she was well. I am now thrilled to be a peer supporter in Sharsheret's national network and provide support to other women. I want to inspire women with breast cancer like Rochelle unknowingly did for me during my crisis.