The Art Of Living With Stage 4 Metastatic Breast Cancer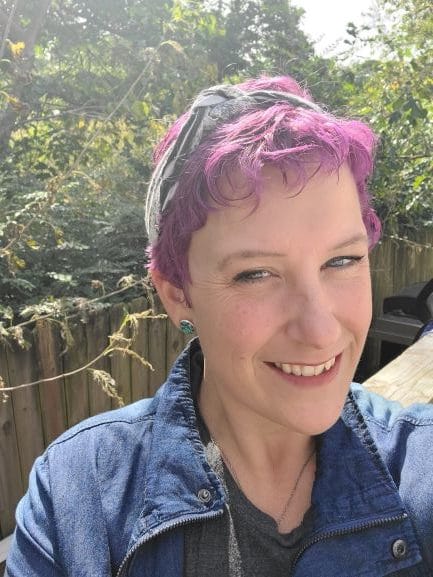 I am a mother, a friend, a daughter, a sister, a partner and now a patient. This is my story…
On  November 26th 2019, I was diagnosed with Stage 2 Invasive Ductal Cancer (IDC Breast Cancer).  By December 5th I got the worst possible upgrade to Stage 4 Metastatic Breast Cancer. Grief hit me hard and I spent many nights mourning my life before my diagnosis. I realized, though, that I had a choice to make. I had been knocked down – I could either stay down or try to get back up. I chose to break out my metaphoric paintbrushes and fill my life with color and joy. I wish I could say it was an easy shift, but oftentimes, it wasn't. I couldn't control my cancer, how my body reacts to the chemo, but I could choose happiness over despair.
I have the power to make most days great and I am committed to doing just that!  I have found that the power of positivity works. I give myself projects to do that I know I will stick with successfully like journaling, meditation, and gardening. I refuse to set myself up for failure. 
My advice to those newly diagnosed is this: Give yourself time to grieve, but don't let it consume you. You are stronger than your diagnosis. Surround yourself with people and resources like Sharsheret that help you live your best life. Sharsheret webinars on stress management and resiliency, artistic paint nights, book clubs and more have provided me with connections to other women facing the same issues that I am. The Sharsheret private Facebook group has introduced me to a resilient community of women living with metastatic breast and advanced ovarian cancer, and they are helping me on my cancer journey.
Find your community here. Sharsheret is here for you. I am here for you. You don't have to do this alone.