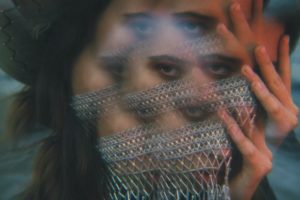 If we ask our loved ones to describe their experience with COVID-19, they would invariably talk about their fear and social isolation; worry that the world will "never return to normal;" lack of control; uncertainty; powerlessness.  Do any of these emotions sound familiar? Having had a breast cancer diagnosis makes you an expert at coping with these feelings.  As I donned my mask to avoid infection during the COVID-19 pandemic, I took solace in the solidarity of the world – we were all in this together.  I thought about the similarities to my experience with breast cancer, however, that experience was fraught with a much more individualized sense of trauma.
The current climate makes us cognizant of the insidious dangers that can pervade our well-being: germs from the grocery store; droplets of infection in the air; disease on metal surfaces.   As such, we have all been instructed to practice safe health hygiene: wash our hands; social distance; wear a mask.  We have also been reminded of the importance of mental-health: engage in activities that give us a sense of control; meditation; healthy diet; good sleep; exercise.  The practice of these behaviors are things that we, as survivors, can continue to do in our lives outside of COVID-19, to empower ourselves and always be armed with strength.  However, instead of social distance, we can double up on hugs.
As the world begins to slowly "return to normal," I am reminded that many will take off their masks, once it is deemed safe to do so, and "get back to life."  I think about the masks we donned as a metaphor for the cancer experience.  Although we survivors slowly take off our masks after cancer treatment, we, will, unfortunately, continue to be on the look-out for "germs."  Our sense of fear can be quickly reignited.  During COVID-19, the one place where I was able to take off my mask and be amongst "those who were safe" was with my family.  Although as breast cancer survivors, we do not have the rest of the world experiencing our post-cancer feelings with us, we do have our loved ones who understand us, as well as a beautiful community of survivors within Sharsheret.  Here, we can continue to "come home" and "take off our masks."  If we do ever need to wear our masks, we are strong — and can rock them.  Especially since they are pink.
Renee A. Exelbert, Ph.D., CFT, is both a licensed psychologist and certified elite personal trainer.  She received her B.S. from Cornell University, and her M.A. and Ph.D. from New York University.  Dr. Exelbert is the Founding Director of The Metamorphosis Center for Psychological and Physical Change, where she integrates psychotherapy and exercise, with a focus on the mind/body connection.  She is also the author of "Chemo Muscles: Lessons Learned from Being a Psycho-Oncologist and Cancer Patient (Mascot Books, 2020).        
 Dr. Exelbert maintains a private practice in New York City, Manhasset and Nyack, New York for the treatment of children, adolescents, adults and families.  She is also an Adjunct Professor in the Department of Applied Psychology at the New York University Steinhardt School of Culture, Education and Human Development where she teaches Masters-level psychology courses.  Dr. Exelbert previously served as Staff Psychologist at the Cancer Center for Kids at NYU Winthrop Hospital Cancer Center, working with children and adolescents diagnosed with cancer.