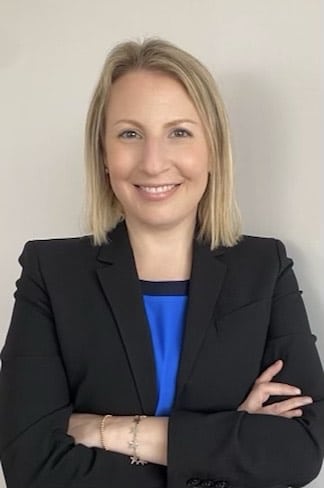 October ended six weeks ago, and it flooded me with relief.
That might seem like a strange thing to say about such an innocuous month, one filled with foliage and candy corn. Let me explain.
In October 2017, I participated in a "Boxing for Boobies" event organized by a friend undergoing breast-cancer treatment. Everything at the fundraiser was pink and filled with purpose. I boxed and took smiling pictures with my daughter in which I looked and felt healthy. We both wore pink and took home the cute pink swag. It was fun.
By the time October rolled around again in 2018, I was finishing up 16 rounds of chemo and getting ready for major surgery. I'd received my own shocking breast cancer diagnosis only six months after "Boxing for Boobies." I felt in no mood to box or wear pink. 
October is breast-cancer awareness month. For the entire month, pink abounded — on T-shirts and ribbons, on team jerseys and mall-store displays. The goal presumably is to raise awareness, and funds.
The pink campaign can seem like an entire society is, for once, pulling in the same direction. And for many cancer patients it is a source of strength, a means of feeling accompanied on a very lonely road.
But that is not how I've always felt. On some days pink can bring comfort. But more often it seems infantilizing, minimizing, even triggering. A cognitive dissonance exists between the cheer of pink and the gloom of reality. 
Pink did not match how I felt physically or emotionally throughout treatment. Pink does not capture my complex feelings about breast cancer. 
What are some of those feelings? Well, it depends where you are on the official cancer timeline which I just made up.
   

Blissful ignorance (in which you move through life as a healthy person—say, taking care of your kids, working as a political operative, traveling last minute to the Olympics in South Korea.)

   

Shocking diagnosis (which comes without warning and no family history or genetic markers alerting to danger)

   

Now what (in which you grapple with the myriad wrenching medical decisions, perhaps simultaneously with career or other crises)

   

Powering through treatment and surgery (hating sympathy but needing support)

   

The dark aftermath (featuring such themes as who am I now; why me; and wtf)

   

A new normal (in which you are cancer free but ever changed and alternately grateful to be alive; fearful of recurrence; pursuing wellness; experiencing ptsd; experiencing survivors guilt; and #blessed)
So what color is breast cancer?
The official medical term for much of what we call breast cancer is Invasive Ductal Carcinoma. If pink is cute and unifying, Invasive Ductal Carcinoma is the ugly opposite. It is the color of a deep-red chemotherapy drug pumped into your veins, killing healthy skin and hair along with the cancer cells. It is the white pallor of a constantly gnawing fatigue. It is the blue of hospital gowns, and sometimes your state of mind. 
And it is the rainbow of bruising that, even when faded, forever alters your sense of invincibility.
Pink has no place on this color wheel.
Of course, I get why pink has proliferated. Pink is good branding. Good branding gets people to pay attention. And when people pay attention they donate to charities that raise money for cancer research. 
The importance of this cannot be overstated. I am grateful for every such penny and the recent breakthroughs that uncovered treatment for my historically dangerous type of breast cancer.
But these campaigns have also conjured a feeling of superficiality and even contributed to a downplaying of the disease, exacerbating a larger trivialization of women's health issues. As we associate this cancer mainly with women, with pink, with breasts, we forget it's a serious and too-often fatal illness.
I regularly experienced all the ways others unconsciously dismiss the disease. It's "the good cancer," "the common cancer" — even, jarringly, the "free boob job." I know that breasts can be funny, and I've certainly made my own dark quips about being under reconstruction. But all the bionic-woman jokes in the world can't disguise what a mastectomy really is: an amputation.
I also have encountered people who are a little embarrassed about the disease because it has to do with breasts. Or they assume I am embarrassed because it has to do with breasts. And maybe I am, a little. When you combine the frothiness of pink with this boob stigma, it's easy to forget the toll it takes on us. It's easy to forget the Invasive Ductal Carcinoma.
So what's preferable to all these superficial feelgood pink vibes, you ask? What would make me and so many other survivors feel better about October (or, more important, the other eleven months)? Much of what you've probably heard elsewhere. Contribute to critical medical research. Do your regular checks and genetic testing. And sure, wear pink if it suits you.
But more important is challenging complacency. Educating yourself or others on the realities. In a twist of genetic bad luck, breast cancer disproportionately affects both Black women and Ashkenazi Jewish women like me. Even before the pandemic highlighted race-based healthcare disparities, breast cancer was killing Black women at a 40 percent higher rate than their white counterparts, a fact that no amount of pink can dress up.
Also, engagement. Talking to a survivor and seeing what they want non-survivors to be aware of. Or asking someone in treatment what they're thinking about. Reaching out to a bereaved family and asking them about their experiences, what awareness means to them.
I hope that we can use this moment as inspiration to do better – not just to wear pink but to understand what lies behind it.
Four years after I naively boxed for boobies, my own understanding is more layered. I feel competing senses of gratitude and guilt for being here while so many others in my position are not. 
I view surviving contradictorily, as both a burden and a badge of honor.
Sometimes I even find myself mourning — all those who are lost, yes, but also who I was before cancer.
That may seem like a dark thought. And I suppose it is. But then, cancer is never just one color.
Alyson Spindell is the Director of Community Affairs and Engagement for New York State Attorney General Letitia James.