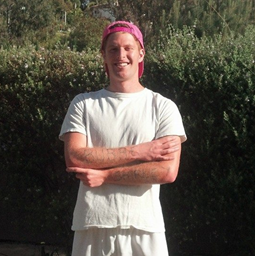 On November 2nd, 2014 I will be competing in the New York City Marathon. But this blog is not about me; it is much bigger.
Since taking on the challenge to race in the New York City Marathon for Team Sharsheret, I have received the utmost support from all over. Of course, my family and close friends have done an amazing job to encourage me. Be that as it may, I have been most humbled when less familiar hands have reached out: previous bosses, a former landlord who is now halfway around the world, and perfect strangers at my local dog park – who knows, maybe even you will after reading this!
This type of experience has illustrated just how widespread the effects of breast cancer and ovarian cancer is in my life. Many people along the way have told me that I am an inspiration to them; however, for me, it is quite the inverse.
In one such instance, the mother of one of my best friends reached out to me after she watched a marathon update video I had posted earlier that day. What she had to say blew my mind. "I had cancer and I had a choice on how I was going to deal with this disease. I did what I had to do…. You don't have to do this in order to survive and that is what makes you so amazing!"
Wow! She reminds me what true endurance is. Whenever I think about walking a mile in the shoes of someone like her, 26.2 miles doesn't seem so tough.
Please comment and let me know what you would like me to write about next entry! If you are feeling inspired, you can also visit my donation page here: http://sharsheret.donorpages.com/NYCTCSMarathon2014/DylanMax/