Vote for Rochelle Shoretz as your Jewish Community Hero!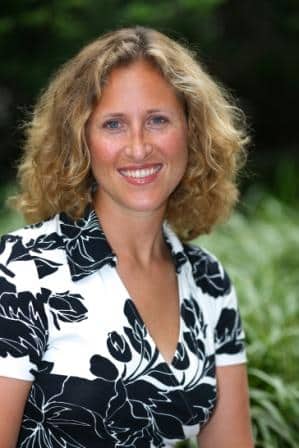 Rochelle Shoretz
Teaneck, New Jersey
How is your Hero working to make the world a better place?
A self starting figure at the helm of Sharsheret, a national breast cancer organization, Rochelle is a Jewish Hero to the thousands of young Jewish women and families facing breast cancer today and to the Jewish community. Through her own breast cancer diagnosis, at the young age of 28, Rochelle saw a critical unmet need for support and resources for young women and families, of all Jewish backgrounds, facing this disease. Rochelle's commitment to filling this void has developed into a virtual lifeline for thousands of Jewish women and families facing illness who are coming face to face with isolation, fear, and their own mortality. The foundation for Sharsheret, Hebrew for "chain" or "connections", is built upon Rochelle's tremendous drive to serve the entire Jewish people, her determination to eradicate the stigma surrounding breast cancer so common in the Jewish community, and her understanding that bringing people together with similar life experiences is vital to the healing process.
How has your Hero impacted your life and inspired you?
I heard Rochelle speak soon after she founded Sharsheret following her first breast cancer diagnosis. Compelled to join her on her mission, I joined Sharsheret as a volunteer. I was so inspired by Rochelle's boundless energy, incredible intelligence, and deep commitment to the Jewish community that I chose to further my own career as a staff member at Sharsheret. I continue to be inspired every day as I work closely with Rochelle, who selflessly dedicates her life to thousands of others facing breast cancer as she fights her own battle, living with Stage 4 breast cancer.
To vote for Rochelle click here.