Wall Street Journal Article Highlights Commission on Cancer's Call for Survivorship Care Programs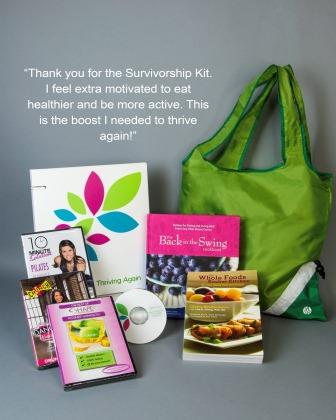 An article published yesterday in the Wall Street Journal highlights cancer survivorship care programs, not only as an emerging trend in the medical field, but as an essential accreditation standard for U.S. cancer centers by 2015, according to the Commission on Cancer. With an increase of early detection and advances in treatment options, more and more people are living longer after a cancer diagnosis. As noted in the article, the National Cancer Institute indicates that there will be 18 million cancer survivors living in the United States by 2022.
This article reinforces our notion that women need support throughout their cancer journey, from before diagnosis, during treatment, and through survivorship. Recognizing the need for the development of survivorship care programs, the Centers for Disease Control and Prevention awarded Sharsheret a grant in 2011 to launch Thriving Again, a comprehensive survivorship program for young Jewish breast cancer survivors. We were able to draw from over a decade of our experience working with young Jewish women facing breast cancer and develop a culturally-appropriate program that touches upon the entire spectrum of issues and concerns that cancer survivors can face, even years after treatment has ended. Sharsheret's survivorship program offers free survivorship kits which address both the medical and psychosocial needs of cancer survivors through informational resources, and action-based tools such as a healthy living cookbook and fitness DVD.
The program also offers a customized survivorship care plan. In addition to the survivorship kit, members of our clinical staff work directly with each survivor to develop their own personalized survivorship care plan. As indicated in the article, after months of treatment, many survivors can feel overwhelmed and isolated during their transition into survivorship. Sharsheret's care plans, designed to be completed with a health care professional, can be used as a tool to help organize each woman's survivorship journey and allows them to focus on living a healthy, fulfilling life.
Click here to order your free survivorship kit and to learn more about our Thriving Again program for breast cancer survivors, or call us toll-free at 866.474.2774 or email [email protected].