Reducing Your Risk: Is It Better To Have Your Fallopian Tubes Removed First?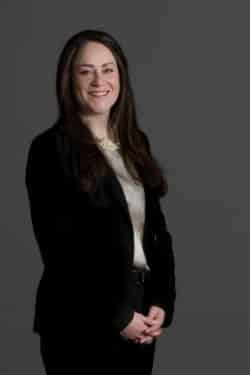 For women at high risk of developing ovarian cancer, like those with a genetic mutation in one of the BRCA genes, the question often arises whether or not it is safe to first remove the fallopian tubes and delay removal of the ovaries. We do know that women with BRCA mutations have significant increased risk for ovarian and breast cancers.
The national recommendation to reduce the risk of ovarian cancer is to remove the tubes and ovaries when a woman is done having children. The guidelines recommend, for BRCA1 mutation carriers, to remove the fallopian tubes and ovaries between the ages of 35 and 40. For women with BRCA2 mutations, the national guidelines recommend removing the tubes and ovaries between the ages of 40 and 45. Depending on which study you read, the breast cancer risk reduction can be as high as 68% in BRCA mutation carriers and 98% risk reduction for ovarian cancer.
If a woman does have her fallopian tubes removed and then years later has her ovaries removed, we know it does not reduce her risk of breast cancer. We do not yet know if this same technique reduces the risk of ovarian cancer, as there is currently no prospective data looking at the safety of this technique.
We do have data that hormone replacement therapy is safe to take in women with BRCA mutations and who undergo removal of the tubes and ovaries at an early age. The data does not suggest an increase in breast cancer risk by taking hormone replacement therapy. My recommendations, based on the current literature, would therefore be to remove the tubes and ovaries at the appropriate age and start hormone replacement therapy rather than removing the tubes followed by delayed removal of the ovaries. We do know that for women undergoing benign surgery, like a hysterectomy or tubal ligation, the fallopian tubes should be removed in their entirety to help reduce the risk of ovarian cancer in the future.
Keep in mind, removing the ovaries triggers menopause. We do know there are long-term effects of early menopause, including cardiovascular disease, osteoporosis, sexual side effects and perhaps even Alzheimer's disease. Surgical decisions such as these should be made in consultation with your health care team. To speak with other women who have faced such decisions, contact Sharsheret's clinical team at [email protected].
DISCLAIMER
THE VIEWS EXPRESSED ON THE BLOG ARE THOSE OF THE INDIVIDUAL USERS AND NOT NECESSARILY THE VIEWS OF SHARSHERET. ALTHOUGH SHARSHERET WILL BE MODERATING ALL MESSAGES POSTED TO THE BLOG, WE DO NOT CONFIRM OR WARRANT THE USEFULNESS, ACCURACY, OR COMPLETENESS OF ANY MESSAGES AND ARE NOT RESPONSIBLE FOR ANY DAMAGE OR LOSS RELATED TO THE ACCURACY OR COMPLETENESS OF THE INFORMATION. SHARSHERET DOES NOT MAKE ANY EXPRESSED OR IMPLIED WARRANTIES WITH REGARD TO INFORMATION OF MERCHANTABILITY, FITNESS FOR A PARTICULAR PURPOSE, OR WARRANTIES OF TITLE OR NON-INFRINGEMENT. IN NO EVENT SHALL THE PROVIDERS BE LIABLE TO YOU OR A THIRD PARTY FOR ANY ACTION, OR FAILURE TO ACT BASED ON RELIANCE ON THE CONTENT POSTED ON THE BLOG. ALL INFORMATION IS PROVIDED WITHOUT ANY WARRANTY OF ANY KIND.