Why My Summer Internship At Sharsheret Was Bashert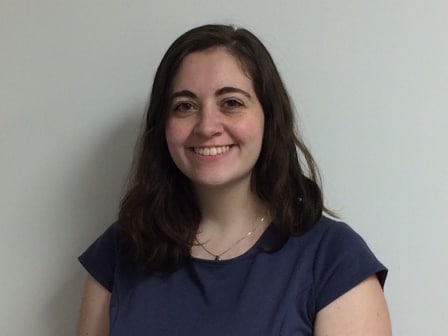 I jokingly say that I came to Sharsheret accidentally, but it was truly bashert, destiny. I needed an internship that was hiring immediately and was told of Sharsheret by a breast cancer survivor. The more I learned about it, the more I wanted to be part of this organization. By some stroke of luck, I was invited on to the team as a marketing/communications intern and I got to work the following week.
My time at Sharsheret has been nothing short of eye-opening and life changing. I gained useful marketing, communication, and business skills. I also learned about my health risks as a Jewish woman. I had no idea that being a woman of Ashkenazi descent increases my risk of breast cancer!
Working in the communications department, I really got to interact with every department at Sharsheret. I helped the storytelling of some truly inspirational women, contacted some supporters to attend our 2018 Long Island BBQ (which was a huge success!), revamped our college toolkit , and so much more. It is nearly impossible to say what Sharsheret does in just one sentence because there is so much that we do to help people.
To say it was a blessing to spend my summer here would be an understatement. As a work environment, it's the most welcoming and supportive group of people I have met. I can only imagine what it must be like to contact Sharsheret seeking support through treatment and being met with such love. I can confidently say that I will be referring people to Sharsheret, both for their own support and to volunteer.
The work that Sharsheret does to ensure no woman has to face breast or ovarian cancer alone is incredible. Having the opportunity to add to this chain of support is an honor. Sharsheret truly does save lives.